Understanding Forensic Identification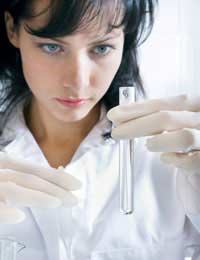 Forensic identification has revolutionised the way that criminal investigation occurs and has had an enormous impact on the criminal justice system and many other important areas. In fact, the term 'DNA' for many people is quickly associated with crime because the media regularly describes DNA 'left at crime scenes' and used for identification purposes. But for many people, the actual procedure itself is still a mysterious one that rarely receives much in-depth description in non-technical terms. Not only that, but the applications can stretch far beyond just criminal investigation.
Process of Forensic Identification
Virtually any organism can be identified through its DNA sequence, which is unique. While identifying a species is one thing, identifying within species is very much an exact science and is far more complicated. When it comes to identifying a person, a forensic scientist must use a special scanner to view thirteen areas of DNA that are different from one person to another. This information is then used to produce a DNA profile for that particular person. DNA profiles are also known as DNA fingerprints - they are unique for each person with the exception of identical twins.
Using DNA Forensic Identification
There are numerous ways that DNA profiles can be used for forensic identification. In fact, their applications are not only vital for proving guilt, but also for proving innocence. DNA forensic identification can allow for a potential suspect in a crime to be identified. This is why evidence left at a crime scene can be so crucial, particularly when it is DNA evidence. DNA profiles can also be used to show innocence, which is life-changing and even more so in cases where a person was originally determined guilty but later released from prison solely on DNA evidence that arose in the future.
Another interesting use for DNA in forensics is to closely link up an organ donor with a patient intended to receive the organ. This matching system can help to provide a successful outcome and reduce the chances of immunological rejection in the recipient. Still another useful aspect of DNA is that organisms in the environment that cause pollution can be isolated and identified.
DNA profiles play an important role in identifying victims of crime, who may be unrecognisable due to the nature of the crime or simply because the body is too badly decomposed for adequate identification through other means. Yet another valuable use for DNA profiling is to establish a familial connection in paternity cases. The use for DNA in forensics is seemingly endless and some uses are even quite obscure. Many people are unaware that DNA can be used for cases such as those involving prosecution of poachers, where DNA is used for identification purposes for endangered or protected species in the wild. DNA can even be used for more local identification purposes - as local as a household pet, in fact! DNA is becoming popular now for determining a dog's pedigree, which can ensure that a veterinarian provides custom-tailored health care for the family pet.
Effectiveness of DNA Forensic Identification
You may be wondering just how accurate this type of identification is, given that a mistake could result in major consequences, particularly in instances of proving guilt or innocence in a crime. DNA evidence needs to be used carefully and with common sense as well. This means that the aspects of human DNA sequences that are most variable within humans should be utilised, for example. If you think about evidence in a criminal investigation, you know that common sense will dictate that one piece of evidence in itself is not necessarily very strong to point to a specific perpetrator. If investigators knew that a footprint was left from a size eight shoe, this would not be enough because many people have shoes of this size. If a piece of black hair were left behind as well, the two pieces of evidence would be more helpful in narrowing down to a perpetrator.
Try to consider DNA evidence in that same light. A forensic scientist will investigate a DNA sequence by looking for a match in specific bits of the DNA sequence. While one or even a couple of matches are not that strong to indicate a match between two DNA profiles, four or even better - five - are significantly stronger and can provide more confidence that there is an accurate match between two profiles.
DNA is one of our most important tools in the field of forensics and new studies and research will hopefully yield more applications for DNA profiling. It is also expected that current techniques and applications with be further refined to provide an even greater level of accuracy.
You might also like...
Is it possible to tell (from any method) if a random mammalian sample of tissue comes from a maternal speciman?i.e. has anyone has yet discovered a cellular/subcellular signature that a subject has given birth.What area of science would that sort of thing be explored through?
imp
- 20-Aug-14 @ 1:25 PM
Hi Nan. DNA can tell you interesting things about your ancestry. It does not give all the answers or tell you specifically who your ancestors are. But it can give a good indication of your ethnic origins and help you determine whether you are related to others with the same name. DNA testing has actually proved that all Europeans are descended from one of seven women who lived 40,000 years ago!
ExploreDNA
- 6-Jun-14 @ 10:13 AM
I would like to know more about my ancestry. Can genetic testing of my son tell me anything about my ancestors a few generations back?
I need to identify a DNA lab that can take dna from the skin of a dead lamb killed by a dog, to identify which dog did it. Can you help?
bo peep
- 30-Apr-12 @ 8:02 AM
Thanks for the wonderful info!
Bruc
- 14-Dec-11 @ 2:02 PM