Y Chromosome Analysis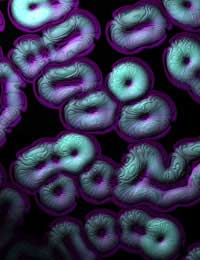 Y chromosome analysis is a useful technique for analysing DNA that can be likened in one sense to studying male surnames. Think about the way that male surnames are passed down from one generation to another and continue on through sons. This mechanism is a simplistic representation of Y chromosomes. A son inherits a Y chromosome from his biological father and he also inherits an X chromosome from his biological mother. Conversely, a female would inherit an X chromosome from her biological mother and an X chromosome from her biological father. As such, when scientists study Y chromosomes, they are studying these chromosomes as they are inherited over time through males in a familial line. This type of DNA analysis has important ramifications for scientists wishing to investigate the familial ties between male members.
Understanding the Y Chromosome
Over time, Y chromosomes will slowly change. As a Y chromosome is replicated from one generation to another, the process is one whereby mistakes do not typically occur. If, however, mistakes were to occur - particularly in a large number - then the consequences would be dire. As such, while most of the time the process is an error-free one, there are errors that can occasionally occur and these errors will be passed from a father to his son. Thus, one critical application of Y chromosome analysis is to study genetic mutations.
Conditions of Y Chromosome Analysis
While we can learn a great deal from the analysis of Y chromosomes, this knowledge is dependent on several factors. One factor is the decision of how many loci will be compared between the Y chromosomes. There are a minimum number of markers needed to collect the Y chromosomes into biological family sets. As a larger number of markers are utilised, the result is that lineages can be investigated more thoroughly. Our knowledge of Y chromosomes is also dependent on picking the correct loci to analyse for mutations on the Y chromosome. Loci have varying mutation rates, which means that picking the correct one is vital. It is also important to note that the greater the number of people analysed in a Y chromosome study, the better the result.
Using and Applying Y Chromosome Analysis
Y chromosome analysis has many useful applications in several different fields. It can be used to provide evidence of any familial relationship between males, which is particularly valuable when there is a lack of paper evidence to establish a link. One important application for Y chromosome analysis is to help families who have immigrated frequently to many countries and the paperwork is challenging to find or perhaps does not even exist anymore. Y chromosome analysis is also useful for application to families in one area that are not even aware they are related because of surname differences, for example. Therefore, this type of analysis can establish familial links.
While there are many different techniques for analysing DNA, Y chromosome analysis clearly has important and useful applications for a number of fields. It is less suited to criminal investigations but provides many benefits for investigating familial relationships, which is particularly valuable for families wishing to identify other members.
You might also like...
My father never knew who his father or mother were. Three men were involved with the same woman resulting in his birth. The story is that the three men paid another man to take the child and raise him. The son of one of the men and I had a Y CHROMOSOME TEST and all of the numbers on the chart were the same except DYS 391. My number was 11 and the other persons number was 10. As part of the conclusions to this test the following was noted. The Y chromosome haplotypes are identical with the exception of the DYS391. Further DNA testing is recommended to determine whether the mismatch may be due to either: 1. A recent mutation, which occurred the most recent generation. This scenario would begin a new Y chromosome line in future generations. 2. A more distant mutation, which had occurred in two or more previous generations. This Scenario would be consistent with indirect biological relationship I didn't know if the difference in DYS 391 meant we were not related or not. I called the lab that conducted the test and was told that both of us were from the same parental line. That was as far as the person I spoke to would go. Can you tell me if the other persons father is my father's father and my grandfather. If you can I will go to my grave knowing who I am really.
Jerry
- 16-Apr-15 @ 6:23 PM