Using DNA to Date Manuscripts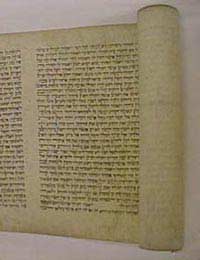 Just when it seems that we have perhaps exhausted all of the applications of DNA, we find yet another valuable use for our knowledge. New research has found that DNA in animal skins utilised for creating parchment in ancient manuscripts might be able to tell us both where they were written as well as when it occurred.
An Evolving Procedure
It's an area that has previously been a frustrating one because the methods for dating the manuscripts and identifying where they were from were unreliable and time-consuming. Now, however, the process might be a lot easier with new research that uses DNA to provide an approximate date and location stamp on a medieval manuscript.
Analysing DNA
With recent advancements in the field of genetics, we now may be able to actually remove DNA in the skins of animals that were used to create these ancient texts. Researchers in the United States hope to make this procedure a reality. But how exactly is this done?
Dating Manuscripts
The researchers plan to begin by using a limited number of manuscripts. They aim to date the manuscripts and also to find out where they were created. In this way, they can form a baseline for the data, which will then allow them to apply this information to the many thousands of ancient manuscripts we have found today.
It's no easy task though! A single manuscript can entail as many as one hundred various animal skins. The researchers hope they can figure out the approximate time and geographic location of the manuscripts' creation.
Research Inspiration
The story of how this new technique came about is quite an interesting one. One of the researchers had previously done a lot of work in the area of medieval manuscripts. He found it to be quite a chore to deal with the usual means of utilising handwriting analysis and other methods to date the manuscripts. It was then that he began to wonder if there was DNA remaining in the skins of the manuscripts.
Testing Out Theories
Along with another researcher, he obtained an ancient manuscript to use for the experiment. By creating a little hole in the manuscript, they both found that they could date it. Ideally, they would like to now find a way to date the manuscript without damaging it in any way at all. This would mean finding a technique that leaves no marks on the manuscript.
Creating New Data
The researchers also hope that they can eventually provide more complete data on how books evolved, particularly in terms of the Middle Ages. It's actually quite an unexplored area that has been limited in terms of analysis methods. For this reason, the new research is very exciting because it provides an accurate and reliable method for dating manuscripts.
DNA Applications
It seems there is no end to the applications of DNA in furthering scientific knowledge. From dating manuscripts to using DNA in healthcare, it's a fascinating area that continues to grow and evolve as research booms in the field.
You might also like...
If a criminal sneezed into a carpeted car boot, for example, and left saliva there including dna, since that would not be visible to the naked eye, how would it be picked up by investigators.Does dna, for instance, light up under uv light, or is there a similar test
sue
- 6-Apr-15 @ 10:43 PM