Effectiveness of DNA Identifiers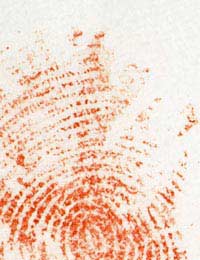 Using DNA to identify a person is not as much of an exact science as some people may believe. For example, there is a great deal of judgment and common sense that must be involved and also a consideration of other types of evidence in criminal investigations. While in some instances, the match may be 'perfect' enough to conclusively show that evidence links to a suspect, other times it may not be so clear-cut and the match may be less obvious.
Using DNA to Create a Match
While humans share much of the same DNA, there are still some variations that can be exploited for identification purposes. By comparing the regions that differ from one person to another, scientists can match up evidence or link two people together from a familial line as well as perform other useful applications. There are thirteen DNA regions that are analysed to create a DNA profile for criminal investigations.
Making a DNA Match
You may be wondering just how accurate this type of identification is, given that a mistake could result in major consequences, particularly in instances of proving guilt or innocence in a crime.
DNA evidence needs to be used carefully and with common sense as well. If you think about evidence in a criminal investigation, you know that common sense will dictate that one piece of evidence in itself is not necessarily strong enough to point to a specific perpetrator. For instance, if investigators knew that a footprint was left from a size eight shoe, this would not be enough because many people have shoes of this size. If a piece of black hair were left behind as well, the two pieces of evidence would be more helpful in narrowing down to a perpetrator.
Try to consider DNA evidence in that same light. A forensic scientist will investigate a DNA sequence by looking for a match in specific bits of the DNA sequence. While one or even a couple of matches are not that strong to indicate a match between two DNA profiles, four or even better - five - are significantly stronger and can provide more confidence that there is an accurate match between two profiles.
Also keep in mind that there may be several suspects in a case. This means that it is not simply a case of looking for a match between evidence and one person, but it requires comparing the number of matching regions collectively from one suspect to another. One suspect may only show a few matching regions, another may show half and yet another may show all thirteen. The probability would therefore indicate that the suspect with all thirteen regions matching the evidence is the culprit.
Matching and Probabilities
Probability is a large part of making a DNA match in a crime scene investigation. Investigators must look at the probability of a person matching a random sample of DNA evidence. The probability is highest for a person matching a random sample at just one region and this would not be a strong enough match to show that the person was at the crime scene. The probability goes down with each subsequent region match until all thirteen regions match, which would indicate a probability of virtually zero.
DNA evidence can sway a case toward a suspect but it is clearly not always a simple, straightforward process of analysing a suspect's DNA and immediately ruling that person out or conclusively pointing the finger. Depending on how close the DNA matches, other pieces of evidence will need to be taken into account to help determine a person's innocence or guilt. Still, despite the challenges of using DNA to identify a person, we are fortunate to have this technology because its benefits far exceed any difficulties.
You might also like...