Privacy and New DNA Testing Methods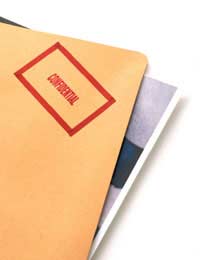 With the advent of DNA technology, privacy issues are nothing new. For years now there has been debate over how information about our DNA is used, particularly in the area of forensics and crime.
New Ways to Solve Crime
A newer method of DNA testing comes with the expected controversy as many other types of DNA tests – perhaps more so because it investigates a person's racial heritage. Once the word 'race' is used, people may even shy from what could be useful technology because they fear being involved in any controversy.
To understand the use for this kind of DNA technology, consider an incident that occurred approximately eight years ago. Police in the United States were searching for a serial killer who they believed had killed three women. After analysing a profile generated by an internal police expert combined with a report from an eyewitness, police were originally seeking a white male.
The forensics team took DNA samples from more than one thousand white males but ultimately they did not find anything useful in terms of evidence for who committed the crime. During all of this upheaval, the serial killer made another killing.
New Evidence from DNA Testing
The following year, police met with a biologist who indicated that a new DNA analysis test could tell police a suspect's race. While there were doubts about whether the test was genuine, it soon became clear that the biologist could indeed test for a suspect's race.
DNA testing from the crime scenes showed that the killer was definitely not a Caucasian male but instead, was possibly African-American. Police were able to look elsewhere for a suspect and soon found a match with a man who was well-known to police and had an extensive criminal record.
Understanding Race Testing
The DNA test in question looks at DNA on a number of places in the human genome. There are specific sequences at the hundreds of points that would be mostly found in people of certain heritages. Rather than one single sequence identifying a person, a number of them indicate a more accurate result pointing to a person's unique heritage.
There are still some major challenges involved with the test. Although it has since been used in hundreds of cases, the test was an extremely expensive one. Plus, whenever race is involved – particularly in the police force – there tends to be more discomfort and uncertainty about using this kind of DNA technology.
The idea of determining a person's racial background from a test is an idea that bothers many people. They believe it will mean that soon racists will begin to use that information to support the idea that one race is superior to another. However the information is simply used in the way that eye colour or hair colour are used to narrow down a potential suspect for a crime.
Current Uses for the DNA Test
Today, the DNA test for finding out a person's background is a commercially available one. Although still relatively new to the market, it is being used by people who are unsure of their family tree and want to find out their racial heritage.
Others want to find out their background because they might qualify for financial aid programs aimed at aspiring university students from minority backgrounds. The subject of race will likely continue to be a touchy one but for many people, this kind of DNA testing is important for use in the police force or for a person's own needs in finding out their heritage.
You might also like...