Non-Coding DNA in Humans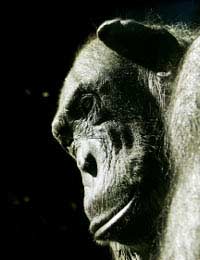 If you think about the several billion genetic letters that make up our genome, you might be surprised to learn that some parts of DNA were traditionally believed to be 'junk,' in the sense that they had no real functional purpose.
It's now incredible to learn that what was once considered 'junk' DNA – with no useful purpose to code for proteins – is actually more functional than we once thought.
A recent study looked at the genomes of humans and chimpanzees – among others. Researchers compared the genomes and the results suggested that human evolution might actually have been guided by parts of the genome that were traditionally considered to be 'junk' DNA.
Studying the Human Genome
A group of scientists investigated the huge non-coding parts of the human genome to find some of the sequences that may have experienced a functional change throughout human evolution. What the scientists were seeking was a sequence that showed a higher number of base pairs in humans than in our related primates.
They found a sequence called HACNS1. This sequence sounds complicated, but it is a sequence in vertebrate species that shows many variations since the evolution of humans and chimpanzees many millions of years ago. In fact, we know that humans have enormous similarity to chimpanzees in terms of the genome.
Humans and Apes
In this sense, it was unexpected for researchers to find that there were sixteen base pairs that varied throughout evolution. These 'junk' bits are now thought to have played an important role in influencing gene expression, which led to key morphological differences in humans versus similar animals. Rather than being junk, these non-coding parts of DNA have important regulatory functions that can turn genes on or off.
Functional DNA
In fact, researchers found that the HACNS1 sequence triggered genes in growing mouse limbs. However, the chimpanzee sequence that was a variation on this human gene did not trigger the same changes in the mouse limbs.
What was particularly interesting was that the human sequence primarily affected the thumb and toe, which could represent the evolutionary changes and adaptive modifications in human parts such as the ankle and thumb. While the research is still quite new and in the early stages, it does provide a fascinating suggestion that parts of our DNA may be a lot more useful than we once thought.
Preliminary Research
The research is exciting because it gives us clues about the importance of non-coding DNA that was once considered junk and useless. We now know that it might have been integral in driving key evolutionary changes such as the development of uniquely human parts, all of which were important to providing an evolutionary advantage to humans.
However, further research is still needed before any firm conclusions can be made about the role of HACNS1 or other sequences in DNA. Evolution is still filled with many gaps, but our increasing knowledge about the human genome and DNA is slowly helping to fill in those gaps and enlighten us on how humans evolved as well as how other species evolved. Hopefully, we can eventually fill in more of the knowledge gaps about evolution and human DNA.
You might also like...
Hello, my name is Sean McCleary. I am going through a very powerful experience and have been for the last 7 years and it's increasing. It has to do with the Paradigm shift here. I am an independent research scientist and understand why non coding DNA exists within the human body. It's for the purpose of absorbing more particle activity through the Higgs field for evolutionary purposes. My consciousness is being affected and advanced through my personal interaction with the Higgs field here. This is not a joke or ploy for attention. I know that my DNA is being affected and am looking to get a DNA profile done to see if any changes are occurring. I am willing to pay for this I just don't know if anyone does this. If you know of someone that can perform a DNA test and look for any conclusions regarding this matter it would be appreciated. Thank you, Sean McCleary
Sean McCleary
- 9-Jul-18 @ 11:41 PM