DNA Firms and Bio Terrorism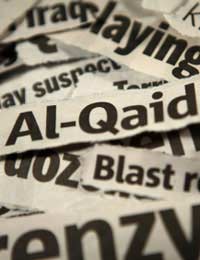 The biotechnology industry is a booming one, with huge profits currently being made by biotechnology companies, particularly in the realm of DNA sequencing and gene synthesis. There is nothing wrong with progress that benefits researchers and ultimately, the public.
However, if this work unknowingly contributes to terrorism, then there is indeed a major worry. In fact, new fears have now prompted calls for increased security and caution on the part of DNA firms.
Fortunately, there are structured recommendations to improve security and help to prevent bioterrorism but whether all biotechnology firms adopt these recommendations is an important consideration as well.
The Potential for Terrorism
A concern is that a terrorist could quite easily create a dangerous virus by simply placing an order with a biotechnology firm. By ordering the genes required to create this virus, it would seem as though biotechnology companies are virtually handing over a lethal blueprint to a terrorist.
Responding to the Issue
In response, however, security has not been tightened for a number of biotechnology companies. While previously, companies had not all consistently been investigating each order, they are now scrutinising orders with care to ensure that no DNA sequences are present that could possibly create a dangerous virus.
Several scientific organisations who lead the field have publicised calls for all members to adhere to regulations and screening for each order. In fact, a member can then publish a special and unique icon from the scientific organisation, which serves to provide verification of that company's practices and respect for screening and safety. A hope is that those in the research sector will tend to order solely from the biotechnology firms that adhere to proper screening practices.
Improper Screening Practices
Why would some firms neglect to screen? It's usually a question of money and time. Screening requires more time and increased costs, which leaves less ethical companies reducing their expenditures by avoiding regular screening. Fortunately, the new verification system will likely mean that companies improve their screening to show prospective clients that they are reputable.
Another important change in response to potential bioterrorism is that the software systems used by firms who do gene synthesis will be enhanced. This means that it will be easier to pinpoint which orders seem unusual and it will also allow biotechnology firms to benefit from the use of a database that can show which DNA sequences have the potential for dangerous viral activity.
Public and Private Sector Safety
Whether it is the public or the biotechnology industry, we all want to feel safe and confident that terrorists will not have the means to create a lethal virus. However, we have to rely on effective screening from biotechnology firms to pinpoint potential terrorists when the firm sees an order that might be used for dangerous purposes.
Placing Trust in Biotechnology Firms
It can be difficult to place trust and confidence in screening, but the new measures for improving screening will hopefully be embraced by all biotechnology firms. In this way, the firms can continue to work successfully while ensuring that their work does not unknowingly contribute to terrorism.
You might also like...