DNA Database and Juveniles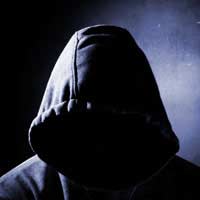 Laws around DNA and juveniles are complicated because there is a crucial need to protect youngsters while still ensuring that the public is safe from crime. Controversy and juvenile regulations seem to go hand-in-hand. This is notably true given that there is a fear of privacy and protection being compromised for this group in our adamant desire to appropriately punish youth for crimes. While most people can acknowledge the need for juveniles to be protected to a reasonable extent while still being held accountable for crimes they commit, the DNA database may compromise this protection and has been suggested as being unfair to youth, particularly those who are never officially charged or they are found innocent of the crime.
DNA Database and Juveniles
At present, thousands of juvenile profiles are stored in the DNA database kept within the United Kingdom (UK). Over the last ten years, DNA from 750,000 juveniles has been collected and stored in the DNA database. While some members of the public oppose the storage of juvenile profiles, the government has responded by defending the practice. Where the practice becomes rather murky, however, is when we consider that many youth have never been cautioned or convicted of an offence. In fact, many have never even been charged with an offence and were profiled from what many would consider minor acts of public nuisance. Conversely, the police cite that holding juvenile profiles is an important investigative tool that is used respectfully and cautiously. One approach to the DNA database for juveniles is that if a person is innocent, they need not worry because their information will essentially be useless and irrelevant to a case.
In a highly publicised case, a seven month-old baby had her DNA placed on the register at the request of her parents. The case outraged many Britons as well as numerous government officials who explained that the case would be investigated further. One consequence of this particular case was that it highlighted the need for more care and attention to be given to juveniles and the use of their DNA.
The Need for Debate
One argument regarding a juvenile database of this magnitude is that it is being done almost in a 'secret' manner. Critics say that if the government wants to keep profiles of youth who have never been formally charged and convicted of an offence, it should do so by submitting a proposal, passing it via parliament and allowing for debate. Another valid fear is that juveniles whose profiles are kept in the database will be singled out when they are older as criminals. Ultimately, it would seem to be a fair approach to bring forth the issues surrounding the DNA database and its use of juvenile profiles while discussing the merits of the system as well as ways to prevent misuse and problems that may arise from the database.
National Council for Civil Liberties
The National Council for Civil Liberties is an organisation that has been at the forefront of campaigns and calls to eliminate juveniles in the DNA database. Their focus involves human rights and freedoms and in particular, they aim to hold the government accountable for their actions. The organisation believes that the government is keeping the database under secrecy to some extent rather than calling for debate and approval through official channels before keeping juvenile profiles in the system.
Juveniles require a certain degree of protection but this must be balanced with appropriate use of the DNA database and safeguarding of the public as well. Hopefully, the issue will be formally debated and the public will be able to provide input that is both acknowledged and used when regulating the use of DNA profiles for juvenile offenders.
You might also like...
i really don't have a story but most people think im a nobody
yaya
- 30-Mar-17 @ 3:41 PM