Post-Conviction DNA Analysis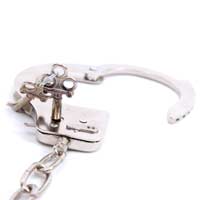 Perhaps one of the most emotional and significant legal aspects of DNA applications has been the newfound freedom for those who were released from prison following DNA analysis. For some individuals, however, the post-conviction release has been a bittersweet one given that decades have already been spent behind bars. Still, these cases highlight the value and importance of DNA analysis that occurs after a person has already been convicted of a crime. While many cases still remain 'locked,' post-conviction analysis will hopefully continue through many calls from freedom projects and the relentless urging of family members who are convinced that a person has been wrongly committed of a crime.
Exoneration
Most of the post-conviction DNA analysis has occurred in the United States. Since the late 1980s, there have been more than two hundred people exonerated as a result of DNA evidence. One project titled the Innocence Project focuses on providing aid to prisoners who maintain their innocence and want access to DNA testing or similar types of evidence that they believe support their claims of innocence.
All of the resources, time and money spent have been criticised by some although others cite that if even one innocent person is freed due to DNA evidence, then the effort is well worth it. For those lucky enough to afford an attorney, they are able to obtain adequate legal representation to appeal the conviction based on DNA evidence. There are, however, currently organisations that focus their efforts on bringing forth DNA evidence for convicts who continue to cite their innocence.
Why do Wrongful Convictions Occur?
There are many reasons why innocent people are convicted of crimes. One study suggested that more than three-quarters of the wrongful convictions examined were the result of a false eyewitness identification. In these cases, the testimony was what ultimately resulted in the individual's conviction. Also, more than one third of the cases entailed inaccurate application of non-DNA forensic evidence. For some of these cases, fraudulent or misrepresented evidence was the culprit. Another issue was false confessions or incriminating statements made by a defendant who was unethically pressured by police and investigators. While there are numerous reasons, the end result was still a wrongful conviction. Sadly, the exoneration for some has come only after decades spent behind bars, which no amount of compensation can every adequately recover for the innocent person.
Future of DNA in Criminal Investigations
With the discovery of DNA, we can fortunately work now to prevent innocent people from being wrongly convicted in the first place. We now have accurate, reliable and successful testing at our disposal. Still, we also have to be careful that we are not too quick to assume that a DNA match showing a person was at the crime scene mistakenly implies they are the perpetrator of the crime. In this sense, DNA works as a complement to other forms of evidence to narrow the pool of possible criminals. Overall, however, we are fortunate to have this kind of technology and it will likely help to prevent innocent people from being convicted while also providing a way to perhaps clear innocent men and women who have already been convicted of a crime.
You might also like...
thats an interesting topic you have chosen ,i should admire for that, thanks for posting
mandy
- 16-Sep-11 @ 7:29 AM