DNA and Civil Rights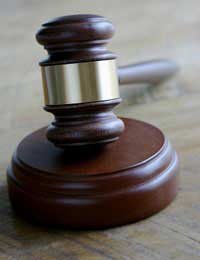 While the discovery of DNA has provided incredible progress for mankind in areas such as medicine, forensics and paternity testing, it has also raised widespread controversy regarding human civil rights. Suggestions of a DNA database to hold the details of every person in Britain have also prompted calls for more attention to the impact on rights and freedoms. It is important that education on the subject is provided so that each citizen can make an informed choice.
Issues Surrounding DNA and Civil Rights
One of the major fears regarding DNA and its use for profiling as well as its storage in a nationwide database is that we will end up with a society that is policed and under constant surveillance. In fact, some people already cite Britain's widespread use of CCTV as excessive, despite its success in identifying perpetrators of crime and ultimately, facilitating the conviction of criminals.
DNA Profiling for Minor Offences
One of the plans currently under investigation involves people who have been convicted of extremely minor crimes that are not punishable by prison. Crimes such as littering, for example, would entail a person's DNA being profiled and entered in the national database. A danger with this type of approach is that it opens the door to allowing for more involvement from the state.
While some may think it is only the public raising concerns about privacy and the use of DNA profiling and databases, the reality is that even policy makers and police officers have concerns regarding the use of the DNA database and the extent of its use. The UK already holds the title of having the largest DNA database in the world. One belief is that even if minor offences do not result in a DNA profile being taken and kept in the database, there will still be an excessively large and unnecessary number of people in the database.
While there is no mandate yet for something as minor as littering resulting in a DNA profile, there are still other minor offences that lead to DNA collection and profiling. One comment from the Home Office entailed concerns that the inability to collect personal information such as a person's DNA can, in one sense, take away from the purpose itself if a DNA database. Policy makers also cite that anything which improves efficiency in the police force is worthy of consideration.
Ethnic Minorities
Yet another fear related to DNA profiling is that ethnic minorities might be unfairly treated. There is already controversy over the higher number of blacks profiled in the system. This type of DNA collection and profiling in the database is more likely to alienate ethnic minorities who already feel as though they are unfairly profiled in other ways.
Expanding the DNA Database
The arguments for expanding the DNA database still continue to grow. Conversely, global attention to the database has been raised and the use of profiling and its effect on civil rights has similarly increased. One policy maker was even noted as stating that there was overwhelming evidence for having every single Briton's DNA profile held in the database. He cited that when newborns had their DNA taken for checking if genetic disorders were present, their DNA should then be placed in the DNA database. His stance outlines the premise that civil rights are secondary to protecting the public. Others argue that we should be able to accomplish both goals - safeguarding the public and using DNA where appropriate to track criminals but not applying the database to each citizen.
DNA and Prosecutions
The use of DNA in prosecuting criminals years or decades after the crime was committed or the use of DNA to exonerate an innocent person have also brought forth the importance of the database. The idea that the inconvenience or infringement on civil rights that results from the profiling is irrelevant to public safety is a challenging debate. Still, one also has to consider that DNA could be misused or misinterpreted as well. A person who was at the crime scene but is innocent of the crime could be incorrectly pursued as a perpetrator of the crime.
Ultimately, the Home Office has stated that any new policies are subject to public support and approval. This means that if there is a great deal of aversion to the idea of a broader DNA database and if people feel their civil rights are being withdrawn or challenged, the Home Office will take these views into account. For some, however, the mere suggestion of a database that includes every Briton or the plan to profile those who commit minor offences such as littering is already treading too harshly on our civil rights.
You might also like...