History of DNA: The Early Days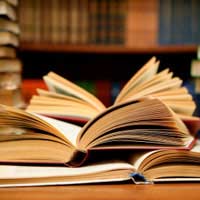 The history of DNA is quite an interesting one although it has been somewhat riddled with controversy regarding the credit and identification of the key individuals who discovered DNA. The identification of DNA and its structure is one of the most important health, medical and science discoveries of the twentieth century and it is generally noted that the individuals responsible for the discovery of the double helix structure of DNA were Francis Crick and James Watson. However, were it not for Rosalind Franklin, Linus Pauling and Maurice Wilkins, the two men would likely not have made the discovery following the crucial events that preceded their work.
Early Days of DNA
In the early 1900s, a physicist - Henry Bragg - and his son found that they could use X-ray patterns to determine the atomic structure of crystals. Such X-rays would be important later on when Watson and Crick deciphered the structure of DNA. In the 1920s, evidence for the heat-stability of genetic material was found when it was seen that the genetic information in bacteria cells destroyed by heat could be transmitted to live cells.
Following on in the 1940s, more information was found about DNA composition. Chargaff, a biochemist, showed that the quantity of DNA and its bases were different between species. He also found that certain bases correlated to other specific bases for each species.
In 1953, Watson and Crick discovered the molecular structure for DNA. As with many discoveries, the question of who should justly receive credit can be a debatable one. Ultimately, it was the Watson and Crick paper that was published in the journal Nature in 1953 although directors at both the Cavendish and King's College laboratories had suggested to Nature that the paper by Watson and Crick as well as those by Wilkins and finally, Franklin and Gosling, be published in sequence. It was in 1962 that Crick, Watson and Wilkins received the Nobel Prize. Generally, however, when the topic of DNA discovery occurs, it is Watson and Crick who seem to be mentioned but it is important that others who contributed greatly to this important discovery receive recognition as well. Franklin's photo-51 in particular was a major aspect of the discovery of the DNA double helix.
Moving Ahead With DNA
In 1961, Brenner and Crick concluded that collections of nucleotide bases known as codons will point to single amino acids. Five years later, the genetic code became a reality when we learned about the specific codons that determine a specific kind of amino acid. Soon after in 1970, Smith from a reputable medical school in the United States identified the first restriction enzyme. For those who are unfamiliar with the term, restriction enzymes slice DNA at individual spots in a nucleotide sequence. It would be over the next several years that additional restriction enzymes would be identified. In the early 1970s, another important development was the creation of recombinant DNA, which would serve to trigger the growth of a biotechnology industry.
It was in the 1980s and 1990s that DNA testing became of paramount importance for everything from paternity to forensic identification. Today, DNA continues to be a molecule that guides our knowledge in numerous fields and it will continue to play a large role in scientific research. Still, its history is an important part of our understanding today and also allows us to recognise the many individuals who have been integral to developments in DNA.
You might also like...
This is such a good website! it helped a lot with my history project.
cat
- 19-May-11 @ 7:45 PM