DNA Repair Genes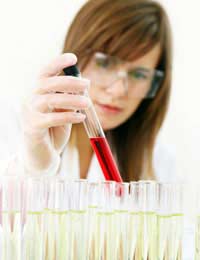 Your DNA plays many important roles in your body but perhaps equally important are the repair genes that keep DNA structure intact and also keep DNA working optimally. Without DNA repair genes, the many mistakes that occur in all of our bodies during our lifetimes would wreck havoc on our cells, tissues and body systems. Although we are still learning more about which genes are involved in DNA repair, it is anticipated that new genes will be identified as time goes on, which can provide valuable clues to preventing the onset of disease.
How Does DNA Damage Occur?
DNA damage can occur through numerous ways. Some radiation wavelengths are known to damage your DNA. You are probably already familiar with ultraviolet radiation from the sun. X-rays produce ionising radiation, which is known to damage DNA. Other causes of DNA damage include oxygen radicals and various chemicals that we are exposed to in the environment. By-products of cigarette smoke are substances that result in damaged DNA. In fact, even toxins released by moulds can damage your DNA. Other well-known damaging agents include chemotherapy, which is used for cancer treatment. There are many other ways that damage can occur but the key to remember is that repair systems actively work to smooth out damages and maintain your DNA and cells.
DNA Support and Repair
Your body is equipped to handle damage that occurs to DNA although within reason. What this means is that your body's repair system can still become overwhelmed, particularly if it is repeatedly exposed to a damaging agent. Ageing can also mean that your repair genes do not operate nearly as effectively. Still, your body's repair genes are essential to maintain your DNA and when they cease to work properly, negative health consequences are likely to occur. These consequences can include anything from birth defects to increased susceptibility as well as cancer or more rapid ageing.
Identification of DNA Repair Genes
Fortunately, there are nearly a hundred and fifty genes that have been identified as playing a key role in DNA repair. Most of these genes have been isolated in studies with humans although original work actually involved bacteria and yeast. The genes serve to function in many vital pathways, which consist of not only recognising lesions in DNA but also successfully removing them. In addition, they serve to protect DNA from mistakes that occur during copying or even during repair itself. Better still, they enhance the resilience of DNA to damage, leaving it more tolerant to damage that may occur. Other genes have a less direct role but are still important to maintaining the integrity of your body's DNA. These genes have functions such as maintaining cell cycles, thereby providing a larger window of time in which to perform necessary repairs.
Discovering More DNA Repair Genes
Given the rapid rate of gene discovery, it is expected that many more DNA repair genes will be identified in the coming years. Their identification can hopefully provide clues to keep DNA from deteriorating and malfunctioning, which will have important ramifications for disease.
You might also like...