DNA Tests and Genetic Diversity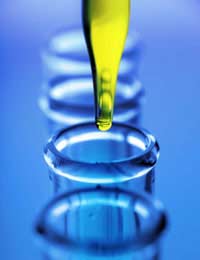 DNA testing can provide an enormous wealth of information and new discoveries in the field continue to amaze and surprise many people. Recently, research in DNA found that the genes of a person from Europe are sufficient to actually determine their ancestry in such detail, that we can identify their home country.
In this interesting study, two research teams 'mapped' out Europe and investigated the genomes of a population. Their findings were yet another testament to the power of DNA in terms of what we can discover about humans and our ancestry. No doubt, the research can also lead to commercial opportunities and more detailed investigation into the role of DNA in genealogy.
Investigating Using DNA
In fact, two recent studies have confirmed these findings. Yet, how is this accomplished? Researchers were able to read individual letter DNA differences in thousands of people in Europe. By doing so, they believe they can differentiate between someone who is British and someone who is German, for instance.
Imagine that your DNA can be used to narrow down to where you were born. It's a fascinating accomplishment that can impact everyone. It starts with a map – a genetic one that is constructed after sequencing the genomes of a population.
In essence, the researchers created an interesting genetic map, which is an accurate reflection of the geographic map of Europe in its entirety. The researchers concluded that our geography matters a great deal more than we might normally think. Even with various genetic differences relating to language and relationships, the key differences revolved around specific parts of a person's DNA.
Looking at the Differences
The research originally began when two teams investigated hundreds of thousands of some key genetic variations called single nucleotide polymorphisms. They looked at these variations in the genetic profiles of more than twenty countries. Each team work separately but shared DNA samples.
To look at two genomes though, the teams used a maths approach that involved channelling these hundreds of thousands of variations into two key coordinates. On the coordinates, a person's genetic profile would be a single point. The further away two points were from one another, then the larger the difference in their genetic profiles.
Putting the Data Together
After all these genetic profiles were plotted onto a graph that included each person's native country, an interesting map of Europe resulted. The nearer two people lived, the more similar their DNA.
Researchers also discovered that there was less genetic diversity in Britons and Scandinavians than those in southern Europe. When they looked at migration patterns in Europe, it all seemed logical.
The Power of Genealogy
Studies such as this one could have powerful implications for research and for the commercial sector as well. Just think – you could determine what city someone's ancestors came from simply by sequencing their DNA. Not only that, but as we learn more about genetic diversity and all of these variations in humans, we could eventually translate this to a physical picture of a person that is created once we have determined their DNA.
You might also like...