DNA and Air Crash Victims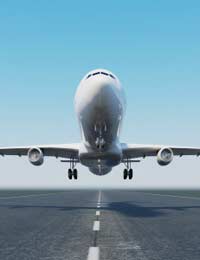 Identifying victims in an air crash can be a challenging task. While you may think that it's simply a case of having a passenger list, there is the difficulty in identifying bodies found many years later.
Finding Body Parts
In fact, a recent discovery of a hand and arm that were found in a glacier have been identified due to the benefits of DNA testing. The body parts were found in an Alaska glacier and were identified as a man who had been on a plane in the 1940s. The plane hit the side of a mountain at that time and thirty people had died in the flight.
Missing Person or Air Crash Victim?
Identifying the body parts was important in finding out if it was a missing person, for instance, or a murder victim. Peace of mind is important for the families and friends of a deceased person, which means that this kind of discovery needs to be identified as quickly and accurately as possible.
Revisiting the Crash
In this particular air crash, twenty-four passengers and six members of crew died. It wasn't until the late 1990s that two men found the remains of this one specific passenger, which by that time were mummified. The remains were then sent to a medical examiner who tried to take prints before embalming the remains.
Attempting to Sequence the DNA
The public health department tried to match up the fingerprints to several databases but since the prints weren't very clear, they were unsuccessful. Then, samples from the arm were sent to a DNA laboratory that does commercial work.
Still, with the remains in the state they were in from so much time passing, the lab was also unsuccessful in obtaining a clear DNA sequence. Essentially, the DNA was extremely degraded because it had been frozen for such a long period of time.
New DNA Analysis
A couple of years later, however, the samples of the remains were sent to a Canadian DNA expert. He was successful in obtaining DNA that could accurately be sequenced. The expert did still need to find family members thought to be related to the man so that he could confirm a DNA match.
Another expert who specialised in removing DNA from embalmed remains was asked to help. This expert had devised new procedures that let mitochondrial DNA be read. This kind of DNA is passed on in a family through women. The expert was successful in obtaining a mitochondrial DNA sequence. Once relatives were contacted for comparison, the DNA of the man could be confirmed.
However, it was still an immense challenge to get in touch with those relatives. A forensic genealogist had to be involved at this point in time. Attempts were also made to rehydrate the fingers so that a better fingerprint could be obtained. With most layers of skin long gone, this was a significant challenge! Fortunately, a new solution to rehydrate the fingers had been developed and the fingers were soaked in the solution and then imaged with sophisticated procedures to provide accurate fingerprints.
These prints were more recently compared to a set at a national centre in the United States, resulting in a match. With the previously obtained DNA, the findings were confirmed when the genealogist compared the mitochondrial DNA to a relative who had been found.
The Benefits of DNA
Clearly, teamwork played a part here in that there were a number of people working within their own specialist fields and using the resources available to identify the man. The result was that DNA played a pivotal role in helping to identify the man although having more than one means for identification helped to ensure the identification was accurate. Hopefully, we will see more positive, successful outcomes of cases where an air crash victim requires identification.
You might also like...
How does one obtain dna for ancestral testing from a body that's been embalmed? They are holding the body while I find out. Can you please help. You didn't state the name of the expert who specializes in doing that, so I don't know who to contact to ask. Help would be so dearly appreciated!
Rebekka
- 26-Apr-19 @ 12:14 AM
A sophisticated biometric odontologic documentation and data filing would be very helpful in all cases of disaster victim identification.
Dr. Hans-Peter Kirsc
- 10-Jul-11 @ 10:13 AM