About Our Site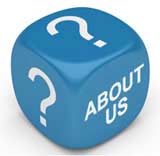 ExploreDNA was formed to offer a unique reference point on understanding dna and its relevance to life.
We have all heard that each of us is 'unique,' but the proof is truly in our DNA. DNA is otherwise known as deoxyribonucleic acid and it is an important and special part of human beings, animals and an enormous range of life forms.
One of the most fascinating aspects of DNA is its ability to transform a diverse range of fields. It can be used in forensics to identify criminals. Alternately, it can teach us about evolution and how species are related. It can even help us to identify genetic diseases as well as diagnose and treat many health conditions.
If you are searching for information on DNA, then this website may be the single best resource available for your quest. While there is a great deal of information on DNA that you can find on the Internet, much of it is outdated, inaccurate and scattered - meaning you can't access all you want to know about DNA from one easy resource.
With DNA being a complex topic as well, we wanted to create a website that explains the science of DNA in comfortable, understandable terms that the layperson can understand. Hopefully, the site will spark discussion on the subject of DNA and can allow you to access the learning aspects of DNA that are relevant to your everyday life.

Related Articles in the 'Site Information' Category...