DNA Resources and Reading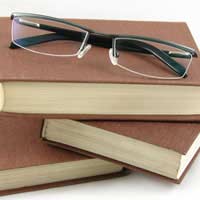 If you have already been reading about DNA and have a general sense of its importance and uses, you might now be interested in reading and learning more about DNA or specific applications and issues surrounding its use. Depending on your base knowledge, you have many options for further reading. Some of the books, websites and information on DNA are aimed at those already working within the field. The knowledge shared tends to be more complex and technical and has a specialist slant.
If you are a student or have a strong base knowledge, these types of books might be more engaging. For the average person, however, somewhat lighter reading that is still informative will probably be the best and there are numerous books and websites that educate and inform in a way that provides quite enjoyable reading.
DNA Websites of Interest
The Forensic Science Service, which can be seen at:
http://www.forensic.gov.uk
, is a key player in the provision of forensic science services to criminal bureaus across Britain. They also contribute to education and training in the field. If you want to learn more about the role of DNA in forensic science, particularly with relevance to local information, the website is a good starting point. Another very interesting and particularly useful forensic science website can be found at:
http://www.forensic-science-society.org.uk
. The site has an international flavour and has members in more than sixty countries as well as publishing a journal relevant to the field. To find out more about DNA and its uses in forensic science, the website can guide you in the right direction.
For those interested in DNA with relevance to genetics and medicine, the Human Genome Organisation has a website at: http://www.hugo-international.org. The organisation has a strong focus on genetics, inheritance and DNA, particularly in relation to disease. By investigating these links, the hope is that new research can provide clues to preventing, identifying and treating these diseases. The organisation also strives to be a source of education as well as a communication point for those wishing to learn more about the human genome. While their focus covers Britain, they are very much an international website in their scope and aim to benefit society on a global level.
DNA Books of Interest
There are various book resources available to learn more about DNA. One book to consider is by Julie Clayton and it is called
Fifty Years of DNA
. Published in 2003, it is a reader-friendly book that will go through the DNA timeline to provide information on developments in DNA as well as controversies and ethical issues. Another book - albeit an older one - to consider is called
The Path to the Double Helix: Discovery of DNA
. Written by Robert Olby, it is more technical and drier than the book by Julie Clayton but it is still a classic, educational book that relays the works of many important contributors to DNA discovery. Yet another book to consider reading is one written by Chris Calladine and colleagues, which is called
Understanding DNA
and provides a modern, informative explanation of DNA structure and developments in DNA technology.
You can likely read about DNA regularly and still find new sources of information. The reason for the abundance of information is that DNA technology and research are constantly changing and developing, leading to new discoveries and improved techniques in medicine, forensic science and many other areas. If you are consistently excited and interested in DNA, you might also want to go beyond mere reading and consider obtaining education or a career in DNA. In this way, you can cater to your interest while personally contributing to the many advancements and progress in the field.
You might also like...